Apple Music is now playing on Amazon Echo speakers with Alexa
At the end of November Amazon announced that Apple Music would soon be supported by its Echo smart speakers with the Alexa virtual assistant built-in. Today the integration has finally gone live, around two weeks after the initial reveal.
The rollout has started in the US through the Alexa app on Android and iOS. Over there you can connect your Apple Music account with your Echo speakers.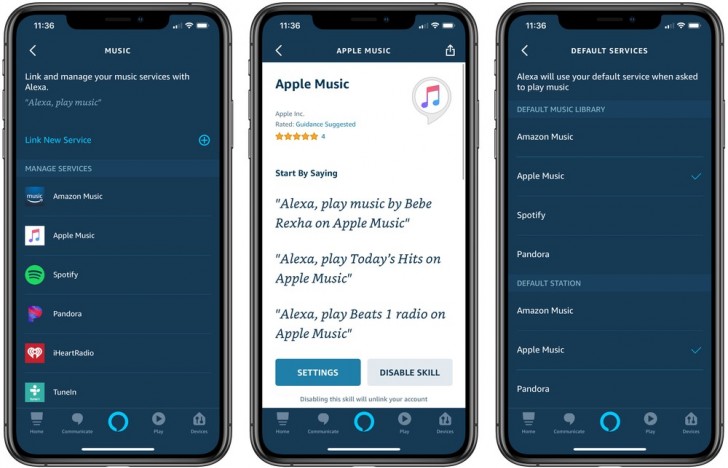 You can set Apple Music as your default music library source on Alexa and the default music station source. This will let you request music without needing to tell Alexa which service to use each time.
Apple Music on Alexa has access to your personal music library, as well as playlists.
You can ask the assistant to play more songs like the current track, which will switch to your personalized station.
There are some missing features compared to what you'd get with an Apple HomePod. Adding a song playing on an Apple Music station to the library with Alexa isn't possible (at least not yet), and you also can't play music manually added to Apple Music from your own collection.
Alexa can control playback, tell you things about what's currently playing, and you can listen to music through the speaker groups you've created in the Alexa app (if you have multiple Echos). The support for Apple Music is limited to Echo speakers, so you can't use it with Alexa on third-party speakers that support Amazon's assistant.
source